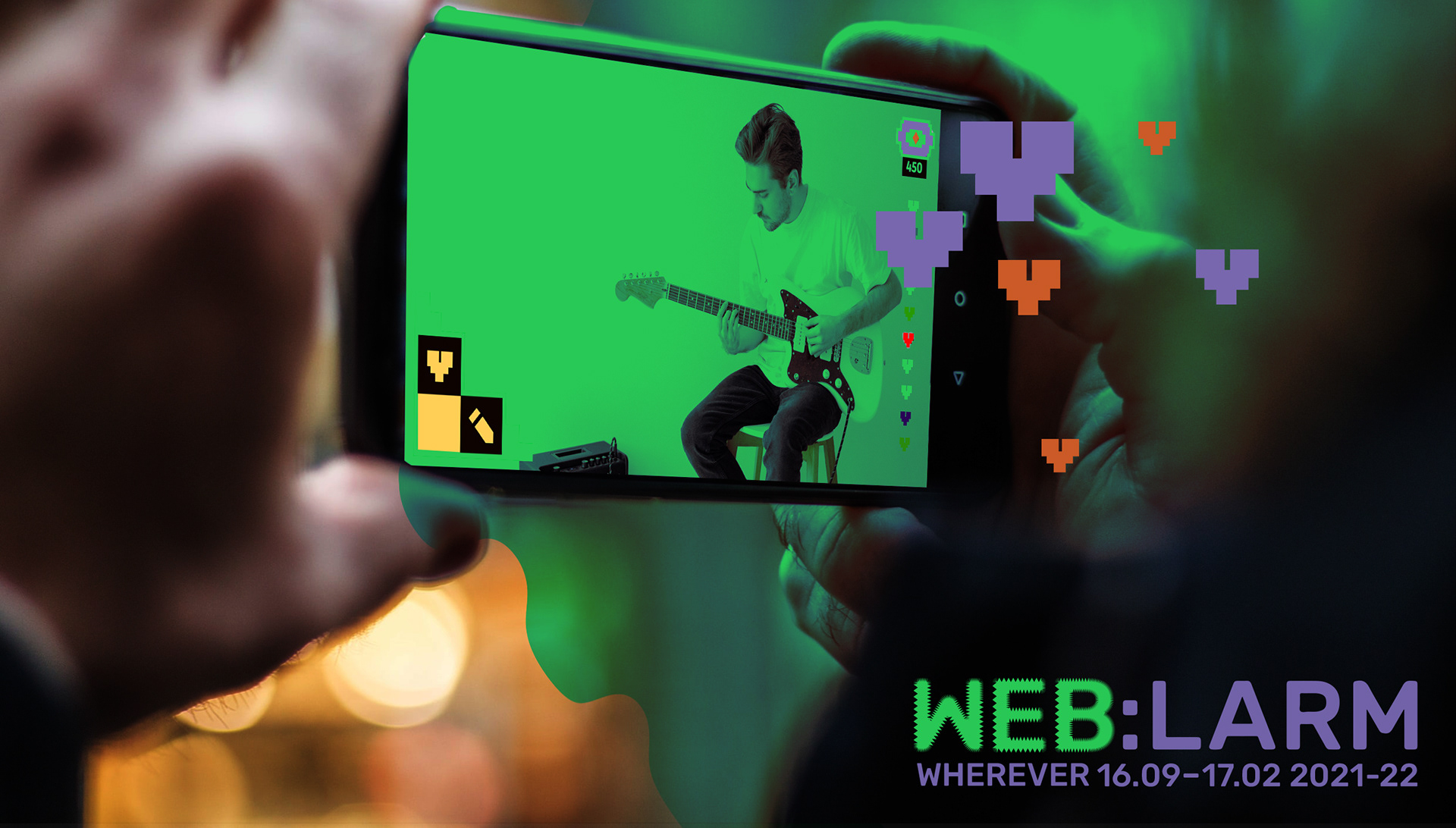 Length: 5 weeks
Collaborator: Cannelle Rambaud-Measson
Student project at AHO in collaboration with 

By:Larm
A live digital concert experience that enables the audience and artist to communicate during concerts with a drawing tool and a heart button.
Psst! Want to watch the full presentation of this project (about 10 minutes)? Scroll to the bottom!
Digital concerts are a sorry affair. Apart from some chat interactions between songs, no real back and forth communication happens between the audience and artist. In our research, we found that both the audience and musicians really miss this interaction that happens in a physical context. Still, a digital experience will never be physical, and we made a point of not trying to directly translate a physical experience, but rather use digital limitations and opportunities to provide a unique experience. 
WEB:Larm does this by announcing four artists twice a week, combined with digital interactive concerts, every week leading up to the physical festival.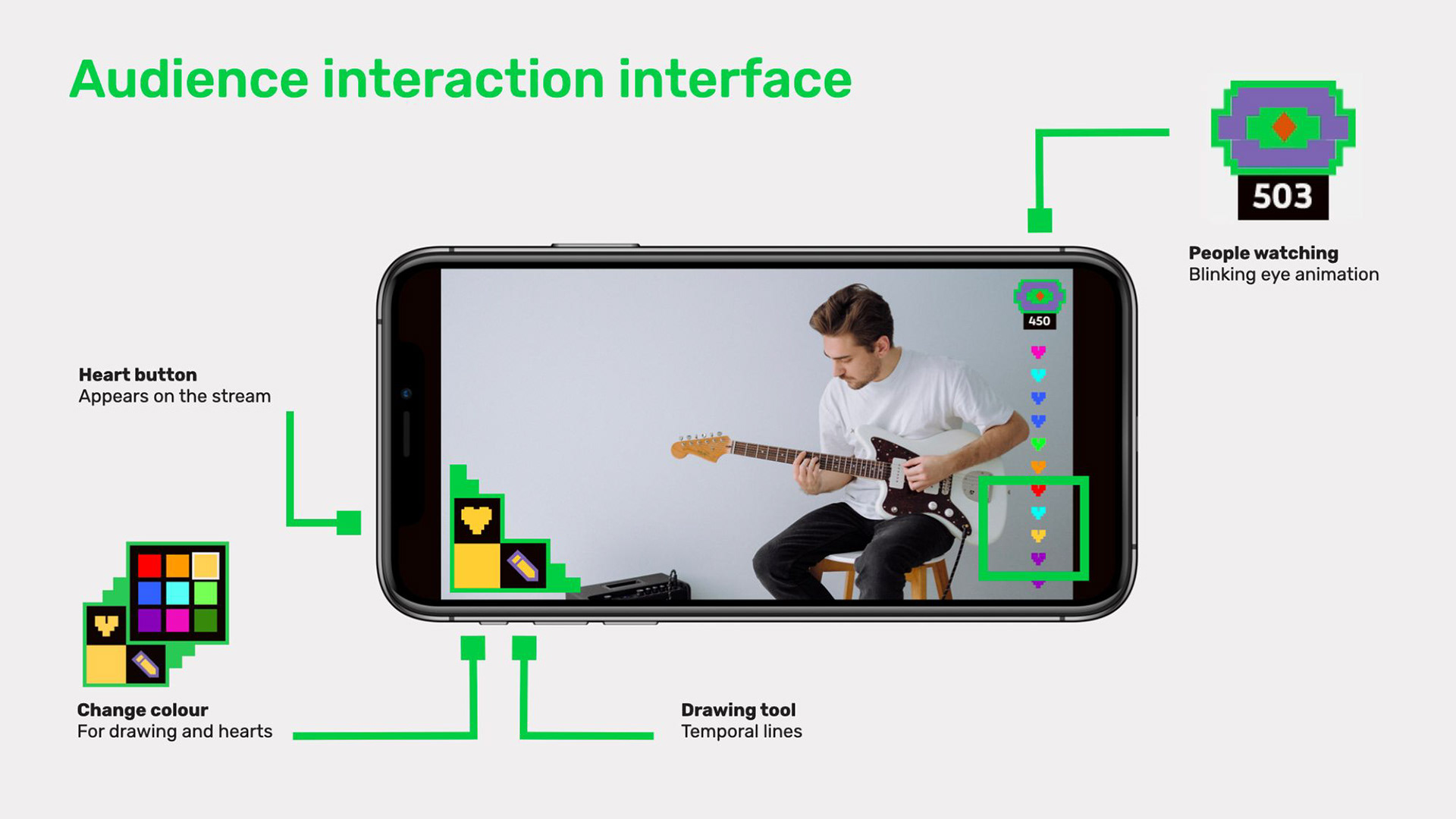 In the digital teaser concerts, the audience is able to interact through a drawing tool and a heart button. When an audience member presses the heart button, a heart appears in the stream on the right side of the screen. The users heart will appear larger on their own screen.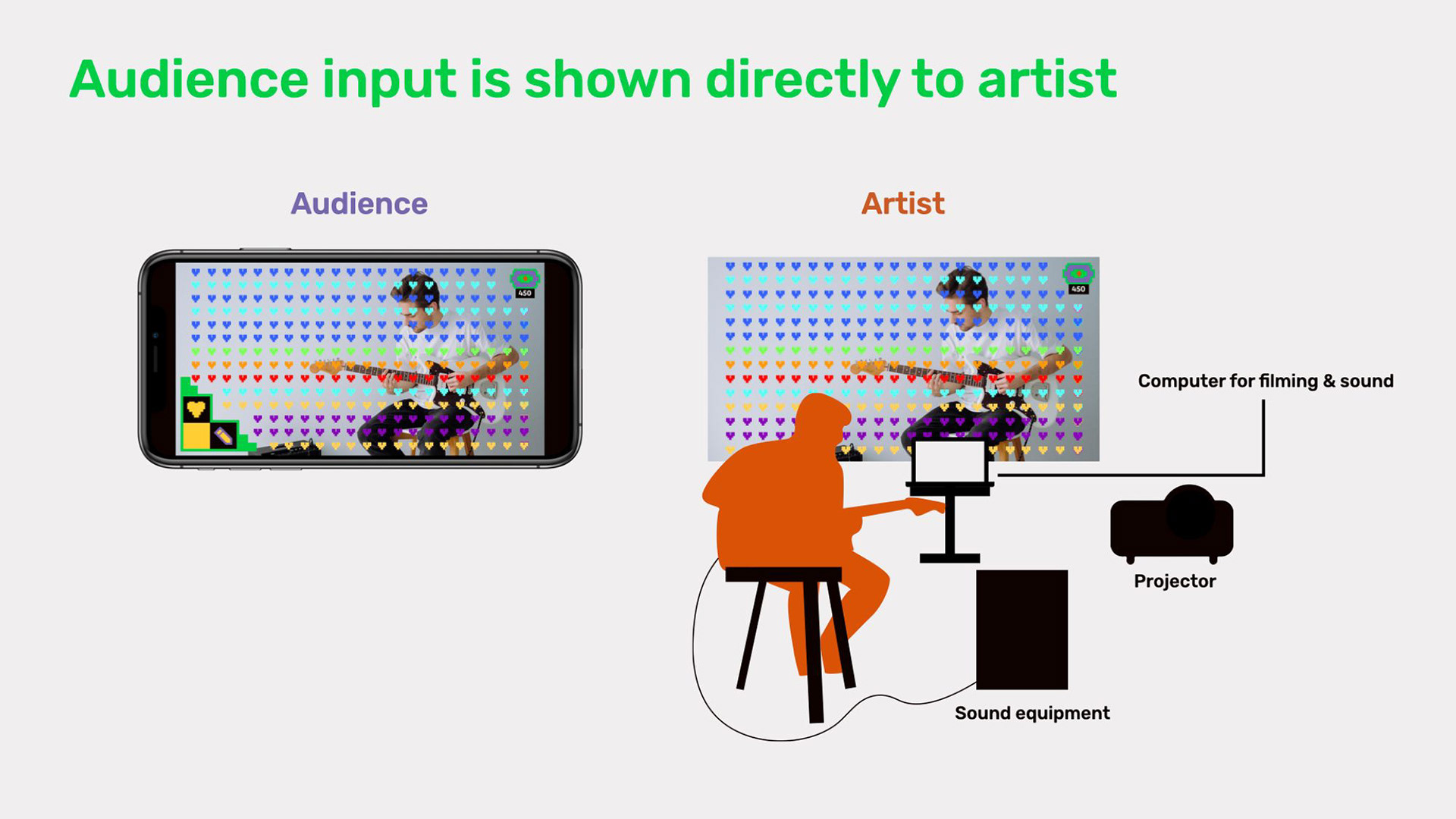 The input is displayed as a projection to the artist. If a lot of people are pushing their heart-button at once, the whole screen will be filled.​​​​​​ The threshold for spawning a new stream, and filling the screen with hearts is tied to the number of people watching. So to fill the whole screen; it will require every member of the audience to continuously press their heart, regardless if there are 500 - or 5000 people watching.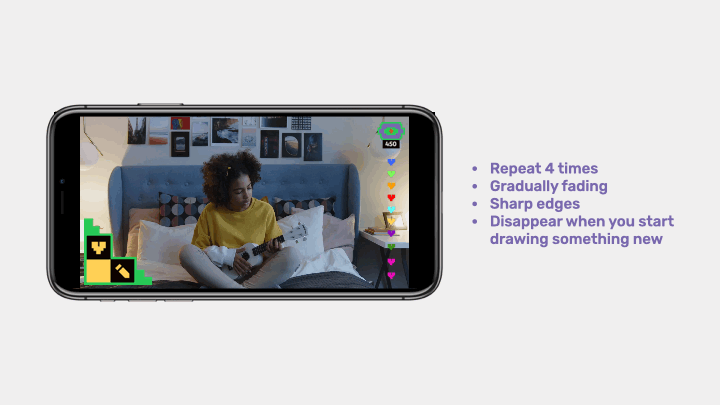 With the drawing tool, participants are able to draw short lines, that repeat four times, and then gradually fade away. The previous line will disappear when the participant starts drawing a new one. A single user might not be able to make much impact on their own, but by collaborating with many users, they can create something great!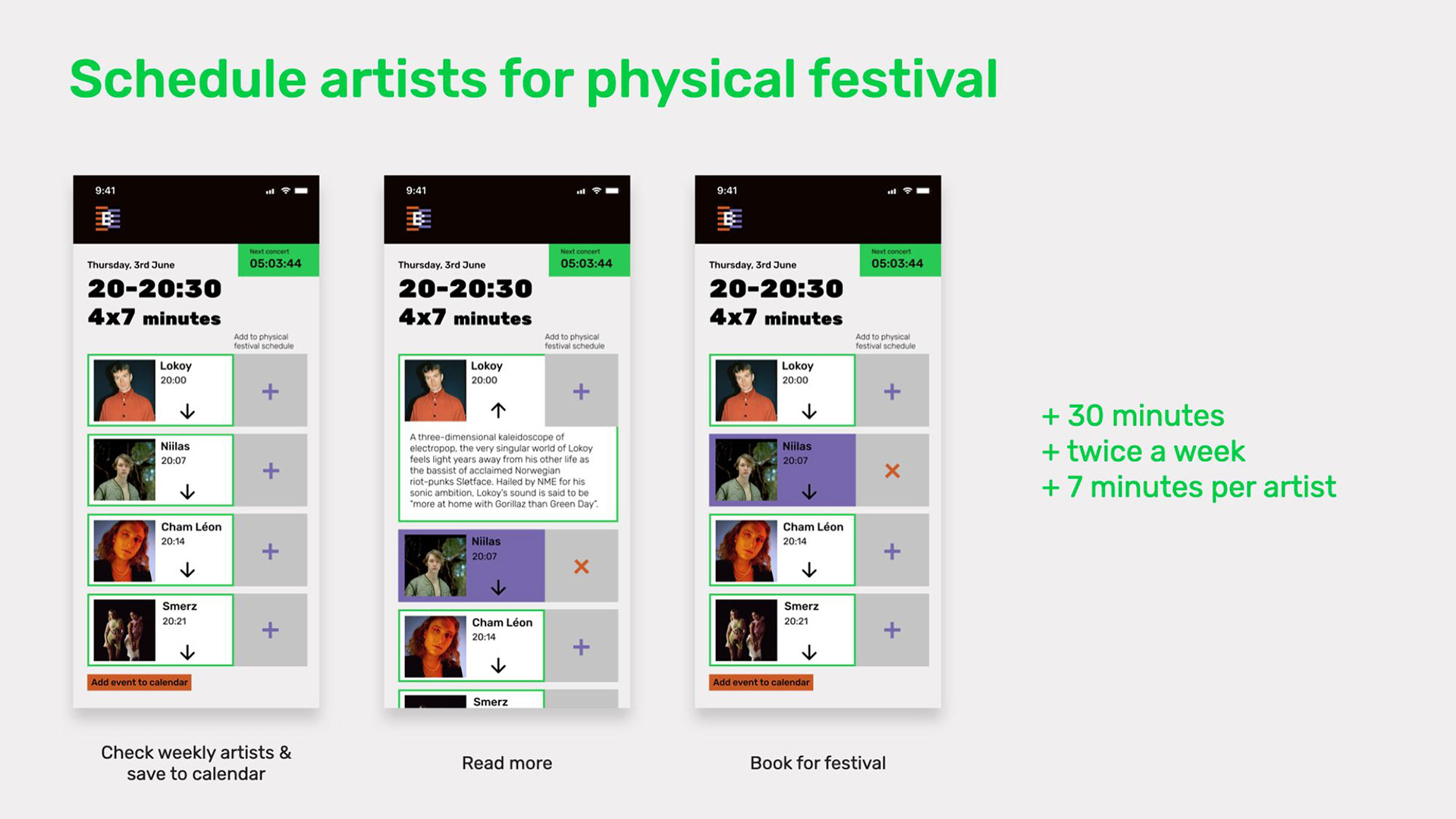 WEB:Larm is connected to the physical festival, and helps you prepare a festival schedule - based on what you liked from the digital teaser concerts.
​​​​​​​
This project was in large part based on trial and error through digital prototype tests; a huge thank you to all the audience members and artists who participated! While I wont go into details about these tests here, you are very welcome to check our the detailed video presentation below (it's about 10 minutes long)