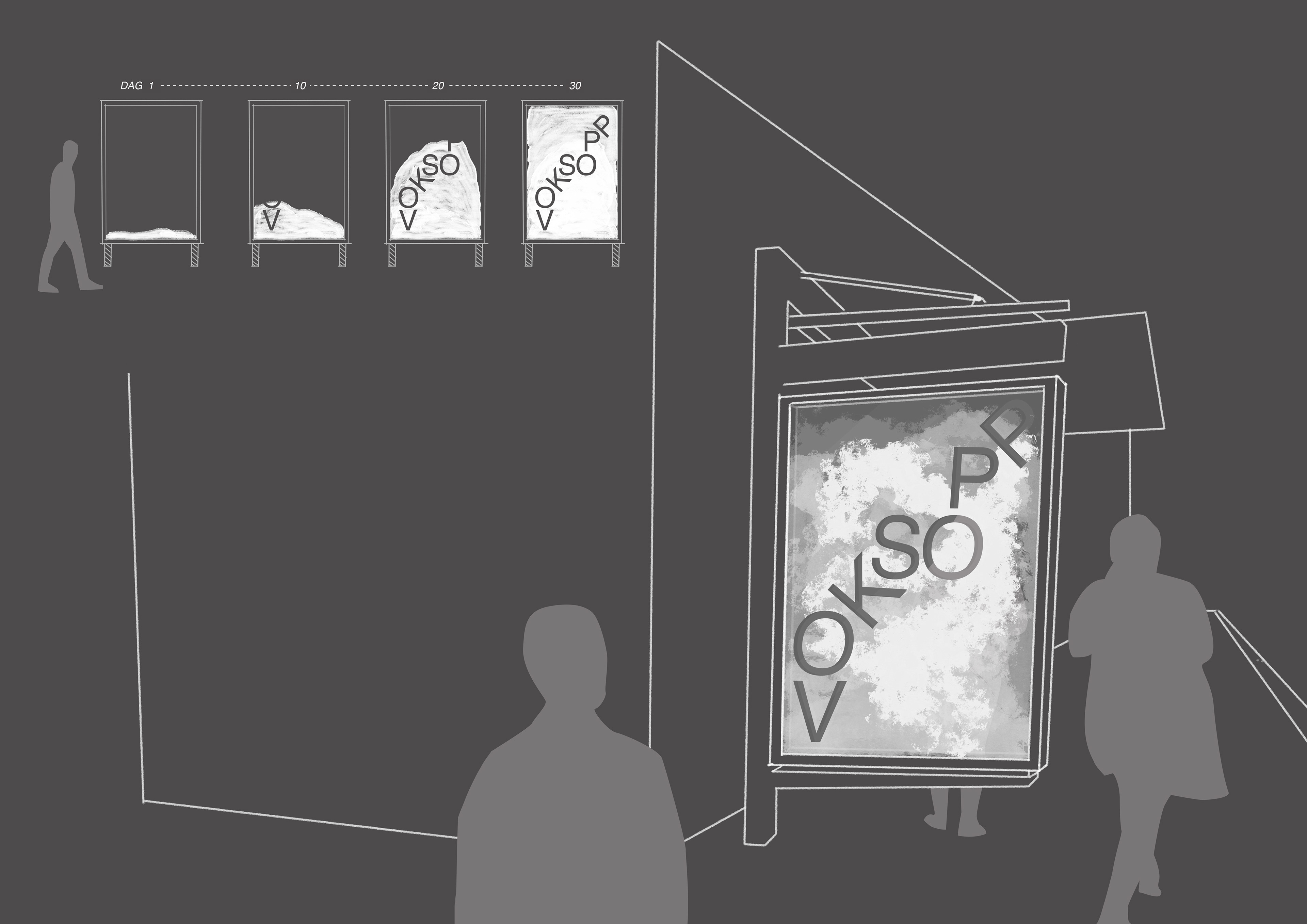 Length: One week
Entry for Magazine +KOTE competition
The brief was to replace some kind of advertisement with something else


Where 

The installation is placed in an ordinary "Adshell", measuring 1160 x 1720 mm. in visible surface. It should be placed in a way that makes it visible from both sides, not on a wall. The location is not that important, but preferably somewhere pedestrians frequently pass.
What
Mushroom spores (mycelium) is placed in the bottom of the mount, which will gradually (over a period of about 30 days) fill itself with spores. The graphics will be separated from the spores by means of thin plastic walls. The message "grows" on the people frequenting the location. Voksopp provides pedestrians with an evolving experience, and might spark reflection on their own growth and development. The final message can be read in several ways; as a call to action: "Grow up", or a proposal to grow mushroom (the wordplay doesn't really work in English). 
Fungi inhabits uncharted, but important potential in relation to medicine, material uses, as well as the purification of water. The future is fungi! 
The installation won 3rd place in the competition!
The jury had this to say: 
"At first sight this an entry that attracts attention. The concept is mushroom spores that after approximately one month spells the word "Voksopp". One member of the jury pointed out that the dimension of time is interesting, and makes the entry stand out, while another notes that mushroom-art has been done before and is very challenging. Concerning the message, some discussion arose wether it is funny or banal. Regardless, "Voksopp" is an entry that draws an audience."