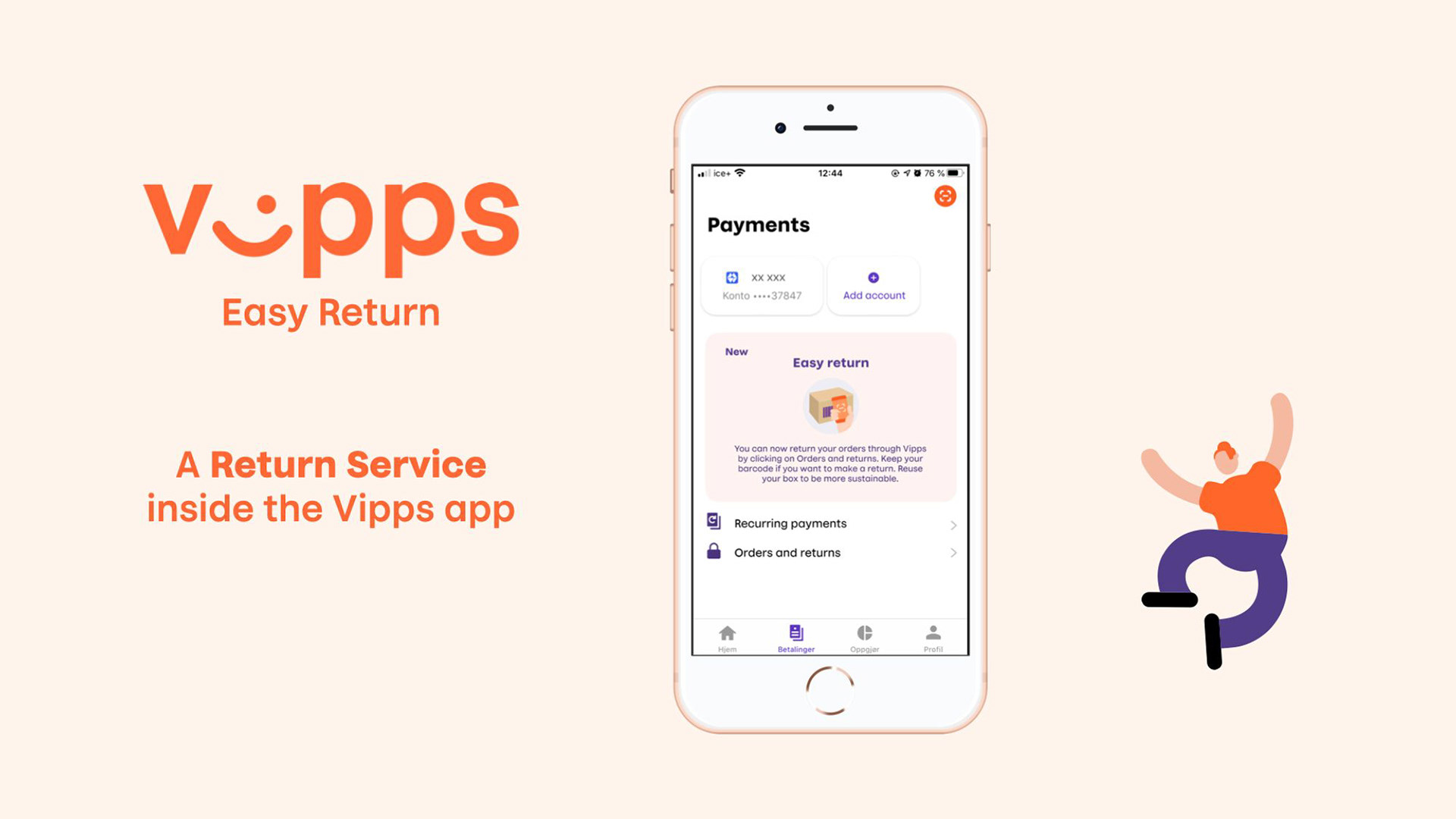 Length: 4 weeks
Collaborators: Anna Vik, Canelle Rambaud-Measson, Kamilla Bedin, Lisa Siegel
Student project at AHO in collaboration with Vipps
By integrating returns and refunds into the Vipps app, we aim to solve the unnecessarily complex, confusing, and time-consuming return process.
​​​​​​​
In this project we explored how Vipps (the largest mobile payment actor in Norway) can play a larger role in online shopping. After identifying the return process as a major pain-point for many online-shoppers, we developed a concept where the return process is integrated into the Vipps app. 
​​​​​​​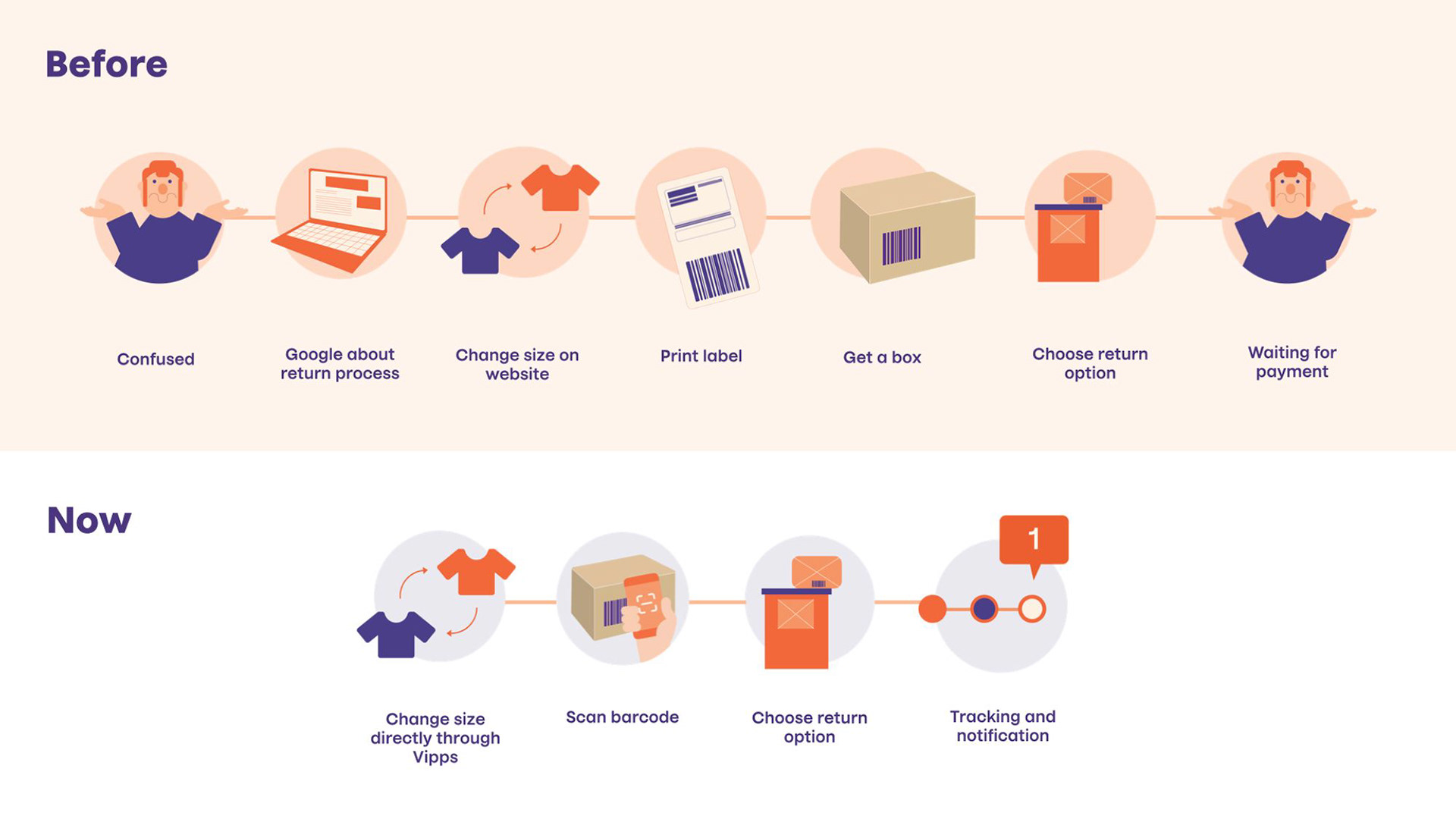 Vipps handles most user to user payments in Norway, but how can Vipps play a larger role in online shopping?
In our user research we identified a huge paradox between the quick and easy online shopping experience and the time-consuming and frustrating return process. By integrating returns into the Vipps app, we make the return process easy. Our additions also strengthens and differentiates Vipps position as an online payment option.
Three main findings informed our project's direction:
1. Users are frustrated with the existing laboursome return process. 
2. When returning a product, or trying to get a refund, actors (shop, shipping, payment) blame each other. No one feels responsible for ensuring a good experience for the end user.
3. Users trust Vipps as an actor.